Director, scriptwriter, producer and D.O.P in
First feature film in development. Co-written with Jesús Palacio.
Supported by grants such as Ikusmira Berriak from the San Sebastian Festival and Noka Mentoring.

Produced by Gariza Films.
With the support of Elías Querejeta Zine Eskola and Vitrine Filmes.
Director, producer, D.O.P and editor in
Short film premiered at the 68th San Sebastian International Film Festival.
In the Zabaltegi-Tabakalera competitive section.

It forms part of the Kimuak 2020 catalogue of Basque short films.
And it has been screened at more than thirty national and international festivals.



Watch Trailer ︎


AWARDS ︎

︎ ︎ ︎Biznaga Award for Best Fiction Short Film at the Malaga Festival.

︎ ︎ ︎Best Short Film Award - Iberoamerican Documentary Competition at the Shorts Mexico Festival.

︎ ︎︎ Welab Award for Best Cinematography at the Alcine Festival.

︎ ︎ ︎Best Male Performance Award for Jesús Palacio and Miguel Burgueño at the Alcine Film Festival.

︎ ︎Best Direction Award at the Requena y Acción Festival.

︎ ︎︎ First prize at the Melilla Film Week.






'Ya no duermo' is a family film that shows Miguel and his uncle Kechus, who want to make a vampire film.
In their attempt to create something together, reality and fiction alternate in a game that also shows the particular relationship established between child and adult.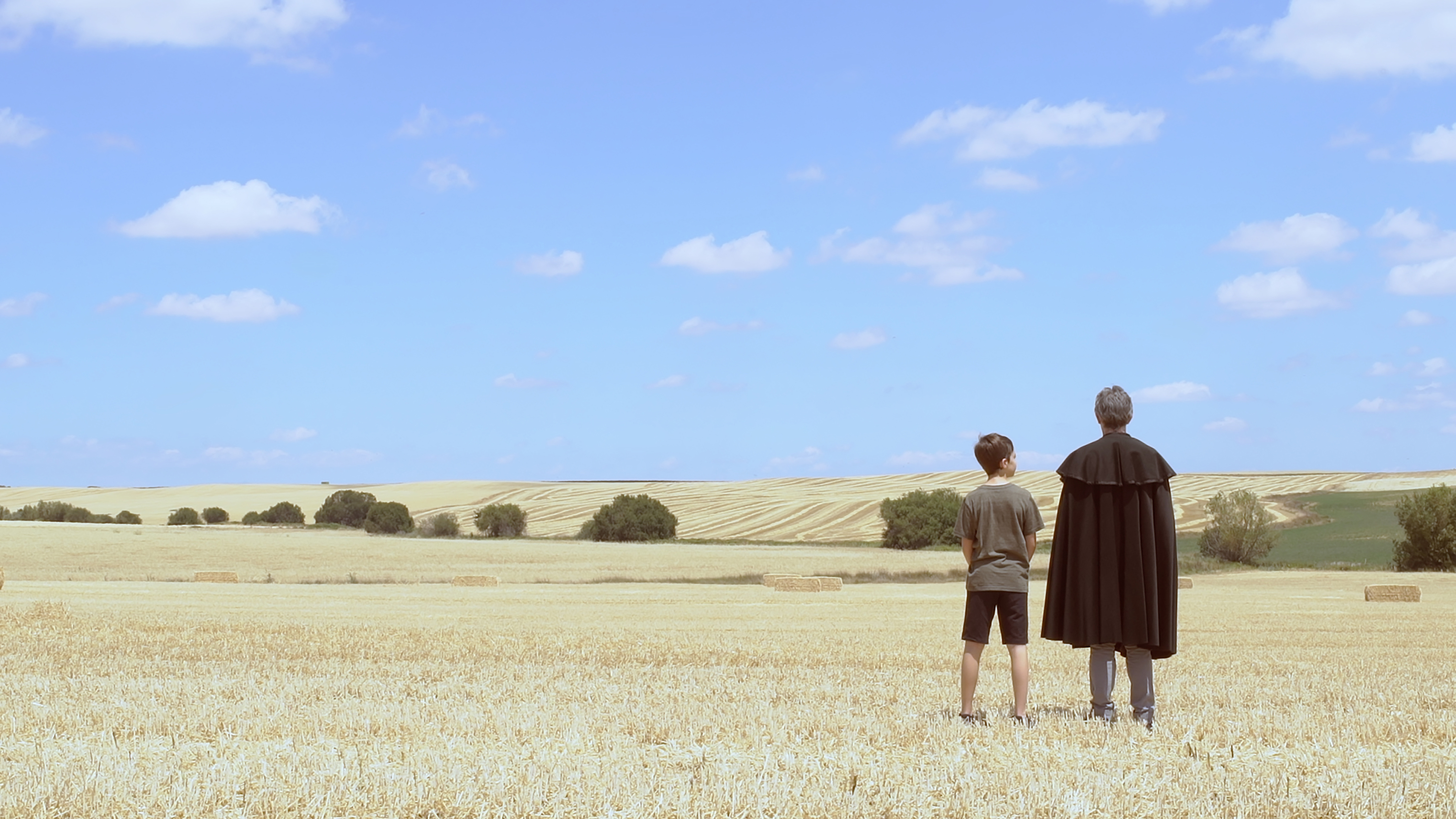 "For two years, my father, my cousin and I have been working on the search for a film whose final form we didn't know.
The short film has been built as a process, always open to improvisation and chance, has been showing us the way".
All interviews, articles and reviews here ︎︎︎

https://linktr.ee/yanoduermo
EL DIARIO VASCO | VARIETY | LA ACADEMIA DE CINE | LA SER | CAIMÁN CUADERNOS DE CINE | ZINEA | NAIZ | SSIFF


︎ @yanoduermo_film ︎ @yanoduermo_film ︎ @yanoduermocorto

Director of photography of

Ella i jo' (15 min)
Written and directed by Jaume Claret Muxart

Shot in 16 mm - ARRIFLEX 16 SRII camera.

Premiered at the 68th San Sebastian International Film Festival. In the competitive section Nest Film Students. It is part of the catalogue of Catalan short films Shortcat 2021.
Queralt, a painter from Barcelona, tries to talk to her daughter Gemma on the phone. Gemma starts a new life in Athens in a studio where she paints and lives.
All interviews, articles and reviews here ︎︎︎ https://jaumeclaretmuxart.com/Ella-i-jo

︎ @jaumeclartemuxart ︎ @claretjaume









︎ ︎ ︎ ︎